–
Barcelona, September 26—28, 2017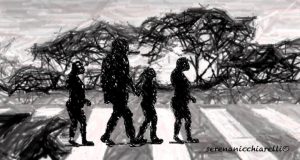 Invited Speakers
Program + Abstracts
Call for Abstracts (closed)
Presentation Formats
Workshop on Lenneberg
Important dates
Registration
Getting here
Accomodation
About
Invited speakers
Sonja Vernes leads the Neurogenetics of Vocal Communication Research Group at the MPI for Psycholinguistics (Nijmegen). Her current work sheds novel light on the genetic basis of vocal communication in mammals, and in so doing contributes to our understanding of the evolution and biological basis of human speech and language. Website
Olga Feher is a research fellow at the center for language evolution at the University of Edinburgh. She has done groundbreaking work in the domain cultural evolution of birdsong and language, showing how social factors influence the learning of song and language. Website

Martin Kuhlwilm is a member of the Comparative genomics group at the Institute for Evolutionary Biology (CSIC/UPF) in Barcelona. His doctoral work was supervised by Svante Paabo. He has made seminal contributions in the field of paleogenomics, most recently revealing ancient gene flow from early modern humans into (Eastern) Neanderthals. Website

João Zilhão is an ICREA Research professor at the University of Barcelona. He is an expert on Palaeolithic Archaeology, and has put forward thought-provoking ideas concerning the Neandertal/Modern Human Interaction in Europe. Website
---
Accepted Abstracts
The list of accepted abstracts is available here.
To authors of accepted abstracts: if you haven't done so already, please confirm that you [or your co-author(s)] will indeed be presenting your work at the conference. You can let us know by sending us an email.
Program
The program page is available here.
The book of abstracts (.pdf) can be downloaded by clicking here.
---
Call for abstracts
Submission types
Talks
Posters
Mini-Symposia
Topics
Animal cognition
Animal communication
Anthropology
Cognitive science
Cognitive semiotics
Computational modelling
General evolutionary theory
Genetics of language
Gesture studies
Linguistics
Neuroscience of language
Paleoanthropology
Philosophy of biology
Philosophy of language
Pleistocene archaeology
Primatology
Psychology (evolutionary, comparative, developmental)
Speech physiology
The submission period is now over
---
Presentation Formats
Talks
Talks should be suitable for 30 minutes (20 minutes for presentation/10 minutes for discussion).
Posters
Posters should be no larger than A0 size, portrait (841 x 1189 mm / 33.1 x 46.8 in).
Please print your poster(s) beforehand, as we cannot guarantee printing services on site.
It is not necessary to submit the poster(s) digitally, nor is there any preferred style, as long as it conforms to A0 size.
Poster presenters will have the opportunity to give a short oral presentation (2 minutes) before the poster session itself.

---
Extra Event – Workshop on Lenneberg
On September 29, there will be a workshop on the 50 years of Eric Lenneberg's Biological Foundations of Language, including also invited talks by Tecumseh Fitch (University of Vienna) and Angela Friederici (Max Planck Institute for Human Cognitive and Brain Sciences, Leipzig). If you are already in town for Protolang 5, you can stick around one extra day and join us.
Tecumseh Fitch is Professor of Cognitive Biology at the University of Vienna. He is trained as a biologist and cognitive scientist, and is an expert in acoustic communication in vertebrates. He performs experimental work with species including humans, fish, birds, reptiles and mammals, and works in both the lab and the field. His work in biolinguistics and biomusicology has focused on the evolution of human speech, music and language, using the comparative approach to determine which mechanisms underlying these human faculties are shared with other species. Website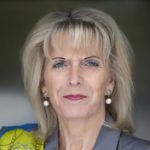 Angela Friederici is the Director of the Department of Neuropsychology at the Max Planck Institute for Human Cognitive and Brain Sciences in Leipzig. She is a world-renowned expert on language processing and representation. Her extensive experimental work has led to important hypotheses about species-specific brain differences being at the core of the human capacity for language. Website
More info and registration here
---
Important dates
Submission deadline: April 20; Extension: April 30, 2017
Notifications of acceptance: June 15, 2017
Early registration deadline: July 15, 2017
Late registration deadline: September 25, 2017
Conference: September 26—28, 2017
Extra event (Workshop on Lenneberg): September 29, 2017
---
Registration and fees
Registration is now closed.
Early registration (until July 15, 2017)
Faculty: 200€
Students: 150€
Late registration (from July 16, 2017)
Faculty: 250€
Students: 170€
---
Getting here
Venue
The conference will take place at Josep Carner Building, on the corner of Gran Via with Aribau (this was not the original location; see this post for more details).
Getting to Barcelona
Airport connections
Barcelona is easy to reach by plane, with frequent flights to El Prat, the main airport, by most European and International Airlines.
(Depending on where you are flying from, you might also find suitable flights to Girona Airport. Be advised however that this airport is located around 100 km from Barcelona city center.)
From El Prat Airport
Aerobus
Aerobus is the official airport shuttle, and the most convenient way of reaching the city center with little hassle. The fare is around €5.90 for single tickets, €10.20 return. The bus will get you to the center (Pl. Catalunya) in around 30 minutes. The Plaça Universitat stop is even more convenient if you are going straight to the conference or are staying close to the University. Online reservation is possible but not necessary.
Metro
You can take the metro (L9) from the airport to Barcelona city. To get to the city center, you will need to change lines at Torrassa metro stop, and take the L1 towards Plaça Catalunya. There is a special fare of €4.50 per single journey to or from the airport. Single tickets or ten journey T-10 integrated transport tickets (see further below) are not valid for journeys to or from the airport by metro.
Regular bus
Regular city buses also allow you to reach the city center. The fare is €2.15 for a single journey, and the trip takes between 30 and 45 minutes. You can get off at Plaça Espanya, and from there take the L3 metro line to Plaça Catalunya. The ten journey T-10 ticket is valid for bus travel from the airport to the city center but cannot be bought on the bus.
Train
A train leaves Terminal 2 every 30 minutes, and takes between 25 and 30 minutes to reach the city center. A single fare from the airport to Barcelona city center (Passeig de Gracia) or Barcelona (Barna) Sants costs €4.10. From Sants, the most convenient way to reach the city center is by Metro or suburban rail. The ten journey T-10 ticket is valid for train journeys to and from the airport and can be bought at the airport train stop.
Taxi
Taxis are readily available at both terminals and will get you to the center for around €30.
From Girona Airport
Buses leave Girona Airport for Barcelona on average every hour and a half. Arrivals and departures are timetabled to connect with flights. The fares are €16 single and €25 return. You will arrive at the Barcelona-Nord bus station. From here, the most convenient way to reach the city center is by Metro (L1, Arc de Triomf stop), five minutes walk from the bus terminus.
Moving around Barcelona
T-10: Ten journey integrated public transport ticket
The T-10 integrated ticket is the best option for getting around Barcelona by public transport. For €9.95 you can make 10 journeys by metro, bus, tram, and suburban train, including free transfers across all of these modes of transport. By comparison, a single train, bus, or metro ticket costs €2.15 and cannot be used for transfers. The T-10 is valid for bus and train journeys to/from the airport. The ticket can be bought at train and metro stations, but not on buses.
You can find further information on public transportation (metro, train, bus, tram) here. It is quite easy to get around Barcelona. A google maps search will usually give you the best option for getting somewhere.
---
Accomodation
There is no shortage of accommodation in Barcelona, because of the high volume of tourists visiting the city year round. But for this same reason, it is best to book early to avoid rising prices and decreasing availability as Protolang 5 approaches.
Airbnb
Airbnb lists short-term apartment and room rentals, made available by home owners (or cheeky subletters). Prices are often competitive when compared with hotel rooms. Airbnb may suit you if you are travelling as a group. Click here for a list of available apartments between Monday September 25th and Friday 29th.
Hotels
The simplest web portal to book a hotel room is booking.com. The site lists hotel rooms, hostels, and apartments. Click on the links for availability during Protolang 5.
Below we have listed some selected hotels in different price ranges.
Hostal Aribau
BCN Home Guest House
Hostal Conde Guell
Hotel Best Price Gracia
Hotel Curious
Hotel Omnium
Hotel Barcelona Catedral
Sensation Sagrada Familia
Hotel Casa Camper
Hostels
If you don't mind sharing a room, you can stay in Barcelona for the duration of Protolang 5 for as little as €100.
Click on the link here for a list of hostels available between Monday September 25th and Friday September 29th.
Below are some affordable options that have received positive reviews from travellers visiting Barcelona for work:
Barcelona Central Garden
Rodamón Barcelona Hostel
Free Hostels Barcelona
Meeting Point Hostel
Jam Hostel
Primavera Hostel
Yeah Barcelona Hostel
Room018BCN
EddyRooms
Bed and Bike Barcelona
Hola Hostal Eixample
Hostel Mare de Déu de Montserrat
Meeting Point Hostel Sants
Arc House Barcelona
Coroleu Hostel Barcelona
Hostel One Sants
Alberg Pere Tarrés
Rocket Hostels Gracia
The Loft Hostel
Hostel One Ramblas
Casa Kessler Barcelona
Sweet BCN Youth Hostel
Generator Hostel Barcelona
Camino B&B
Hello BCN Hostel
---
About Protolang
The Protolang conference series creates an interdisciplinary platform for scholarly discussion on the origins of symbolic communication distinctive of human beings. The thematic focus of Protolang is on delineating the genetic, anatomical, neuro- cognitive, socio-cultural, semiotic, symbolic and ecological requirements for evolving (proto)language. Sign use, tools, cooperative breeding, pointing, vozalisation, intersubjectivity, bodily mimesis, planning and navigation are among many examples of such possible factors through which hominins have gained a degree of specificity that is not found in other forms of animal communication and cognition. We aim at identifying the proximate and ultimate causes as well as the mechanisms by which these requirements evolved; evaluating the methodologies, research tools and simulation techniques; and enabling extended and vigorous exchange of ideas across disciplinary borders.We invite scholars from A(rcheology) to Z(oology), and all disciplines in between, to contribute data, experimental and theoretical research, and look forward to welcoming you at one of our conferences!
---
Local organizing committee
Cedric Boeckx
Pedro Tiago Martins
Constantina Theofanopoulou
Saleh Alamri
Thomas O'Rourke
---
Permanent organizing committee
Slawomir Wacewicz
Luke McCrohon
Francesco Ferretti
Sverker Johansson
Nathalie Gontier
Sylwester Orzechowski
Natalie Uomini
Przemyslaw Zywiczynski
Ines Adornetti
---
Announcement poster (help us spread the word!)
---
Contact
If you have any questions, send us an email.
Sponsors: